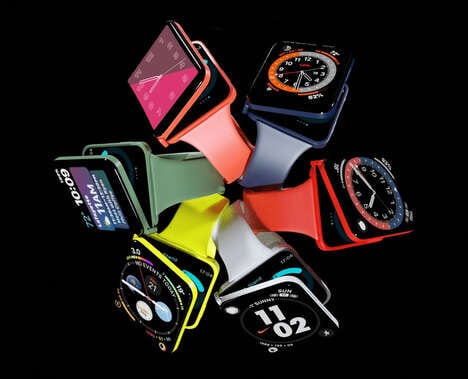 The Apple Watch Series X conceptual smartwatch is a futuristic design that impacts a next-generation version of the wearable device to offer more screen real estate in the same footprint.
Designed by Liquid Silicone, the smartwatch is imagined with a slightly less curved construction that brings to mind the latest generation iPhones. The smartwatch, however, will double its screen space thanks to its foldable design which can be revealed when more viewing area is needed to view health metrics, respond to messages, and more.
The Apple Watch Series X conceptual smartwatch maintains a similar thickness to current generation Apple Watch models and is imagined in a number of eye-catching color variations to choose from. The wearable plays with the aesthetics of the wearable to give an idea of ​​how foldable displays are likely to soon become the mainstay in the tech market.