On target pretty much the entire contest, RJ Jazul hit a clutch triple to help Phoenix Super LPG upend Rain or Shine, 106-102, and claim a second victory in the PBA Phillippine Cup at Mall of Asia Arena in Pasay City on Sunday night.
The veteran guard dropped 25 points coming off the bench, going 6-of-8 from three-point land—capped by the toughest one with 33 ticks left—to lead all of the Fuel Masters in scoring and douse a spirited Elasto Painters fightback as Phoenix rose to 2-2.
"I had to be composed to keep the group from rattling … Since Day 1, anyone in this team is ready. It just so happened I was in that position," Jazul said.
Magnolia bounced back from a tough loss just a couple of nights before, scoring an 89-84 nipping of Barangay Ginebra in the nightcap.
Ian Sangalang had 24 points and nine rebounds to lead the Hotshots, who improved to 2-3.
"For us, it was about being better from our last game. We tried to make sure we stayed in the moment," added Phoenix coach Topex Robinson. "We have something that works for us, and we brought that and the experience playing [and winning over Terrafirma] and brought it against Rain or Shine, and we're just blessed to get the same result."
Matthew Wright added 20 points that went with six rebounds and six assists. Jason Perkins tossed in 17 points and had nine rebounds, while Sean Anthony chipped in with 14 and seven in a commendable display of composure for Phoenix, which nearly suffered a meltdown after enjoying leads of as many as 18 points.
"We just reminded [the players] about the Meralco game where we kind of fumbled in the endgame and lost. So we just had to [revisit] that experience. These players responded well. They know what doesn't work and what works and they chose the latter," said Robinson, who saw the victory as a neat springboard in trying to improve above the .500 mark.
"We're preparing against Magnolia. We're gonna play them on Friday. We will always take a win if the other team doesn't want to. That's been our mantra—to take advantage of opportunities. This is going to be a short conference, so every game matters to us," he said.
Hefty fine on Pido
Rey Nambatac had 27 points in a gallant stand that helped the Painters move within 103-100 with 49 seconds remaining.
Beau Belga, Mike Nieto, Andrei Caracut and Jewel Ponferada pumped in double-digit scores that still failed to save Rain or Shine from sliding to a third straight loss in four games.
Meanwhile, league chief Willie Marcial revealed that NorthPort coach Pido Jarencio was fined P20,000 for his flare-up against Blackwater counterpart Ariel Vanguardia at Ynares Center in Antipolo the night before.
"I sat down with our technical committee, then with the two coaches. Pido said he's going to take whatever penalty we'll be handing out. I also told him that I hope that it never happens again," the commissioner said.
"Physical contact. [The penalty was] for the bump," said Marcial. INQ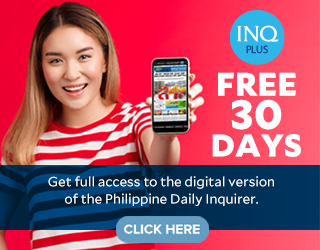 Read Next
Subscribe to INQUIRER PLUS to get access to The Philippine Daily Inquirer & other 70+ titles, share up to 5 gadgets, listen to the news, download as early as 4am & share articles on social media. Call 896 6000.
For feedback, complaints, or inquiries, contact us.