When diversifying a business's offerings, most people would typically come up with new products to add on to the existing menu. It could be a snack or beverage to pair with the business's core items. 
But Marie and Tracey of Waka Waka Gelato had a more ambitious idea.
Instead, they started Bojio Space—an entirely new brand focusing on alcoholic gelato. And it's located right next door to Waka Waka Gelato's PJ parlour. 
Interviewing them about it, the sisters started off by saying, "As Malaysians, how can we not be crazy about our food?"
After all, the idea to start Waka Waka Gelato back in 2015 stemmed from their desire to adapt Italian gelato to localised Malaysian flavours. 
Which is why you can find Waka Waka Gelato's menu consisting of flavours like Salted Egg Yolk, Kaya Butter Coconut, Cendol, and Salted Gula Melaka. 
But as the years went by, a new business idea began forming. All those conversations with friends, grocery trips for ingredients, and travels abroad made them realise how fascinating the world of alcohol is.
"We thought of how nice it would be to have a twist to our current brand, and open up an area that allows even more creative spins and innovative possibilities," they explained.
So when the shop next to their first ice cream parlour became available, they took it as a chance to work on this long-awaited project.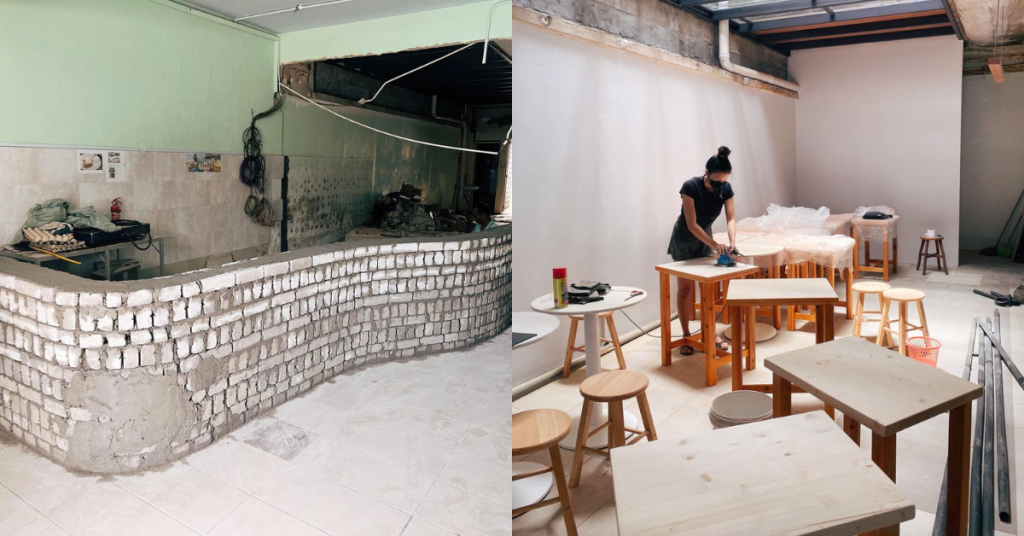 Churning up a new business
Playing on the Malaysian phrase "bojio" (which means "you didn't invite me"), the sisters wanted to prompt a sense of desire in customers. 
"Bojio" is typically used when someone doesn't want to be left out. This FOMO (fear of missing out) feeling is what they're hoping Bojio Space will create. 
"If something is happening at the space, or maybe friends want to try out some flavours or specials, you'd want to text someone to say, 'Don't say I bojio!'" they elaborated.
Sticking with what the founders know best, the brand's main offerings are still gelato. They've simply switched out Waka Waka Gelato's halal ingredients for alcohol instead. 
This is one of the reasons why they chose to open a separate brand altogether. For some peace of mind, Marie and Tracey clarified that Bojio Space has its own kitchen. So Muslim customers can enjoy Waka Waka Gelato's offerings without fear of cross-contamination.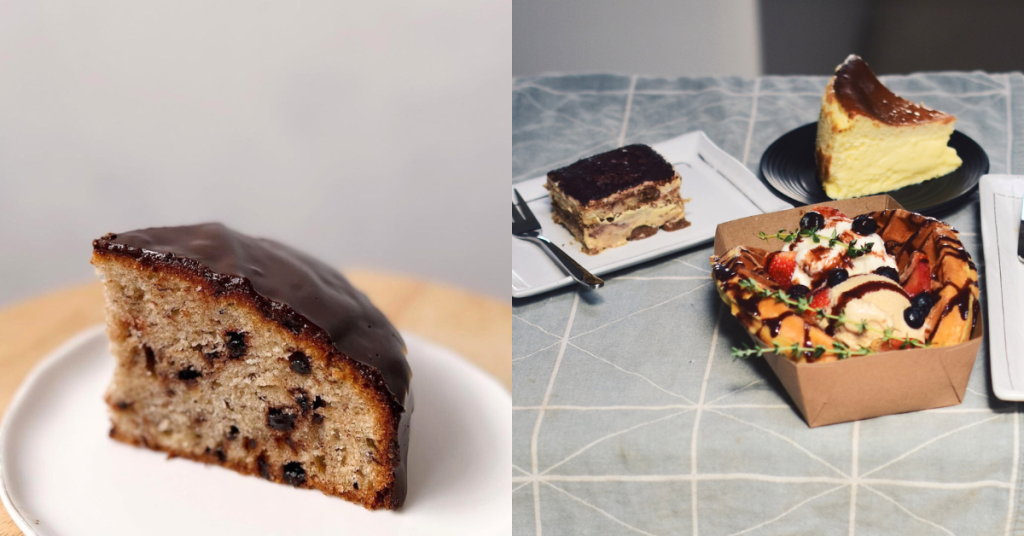 Besides that, the sisters are looking to target a different audience with Bojio Space. In their views, alcohol-infused food is not something everyone likes, so having the two parlours next to each other isn't a hindrance.
Setting up a new gelato playground
At Bojio Space, you can find its signature flavours to include doses of whiskey, soju, cider, gin, and rum. Not all at once, of course.
For Tracey and Marie, their personal favourites are the Espresso Martini, Childsberg Sorbet, Baileys & Brown Bread, and Rum & Raisin flavours. Customers can also find other offerings like:
Jack Daniels, which is plain old, fuss-free Jack Daniels 
Lychee thymes Somersby, which they find suitable after a heavy Christmas meal
Yakult Soju, which was developed after too many binge sessions of K-dramas
Citrus Mojito, which is both sour and refreshing
Each scoop of gelato ranges from RM10 to RM18, and the sisters assured that the alcohol content is "kao kao" (strong).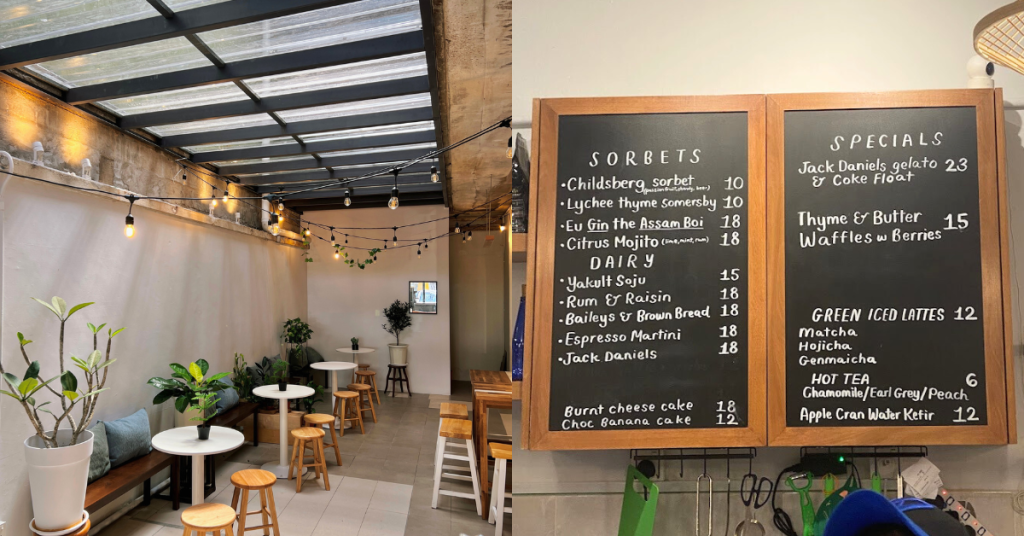 Marie and Tracey shared that having rather simple flavours was an intentional move. "We play with combinations, but also keep the main thing 'the main thing'."
The new gelato parlour has a variety of light to heavy alcohol-infused gelato, catering to a bulk of customers' alcohol preferences. "We'd like to think trying these flavours is an entertaining and also a satisfying experience."
The gelato is similar, but not quite
Despite having about eight years of experience churning gelato, they found Bojio Space to be a new ballgame. 
"Finding the balance in alcoholic gelato is hard. Alcohol does not freeze. The more alcohol you put in, the softer the gelato is," they explained. "Taste-wise it could be amazing, but texture-wise it could be way too soft. So it's actually difficult to reach a good balance of both."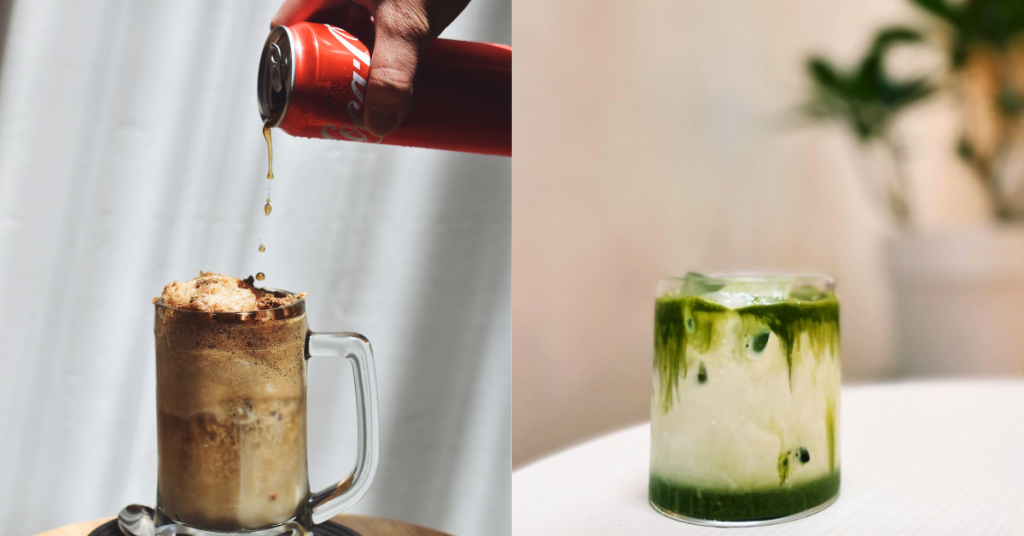 Hence, the founders shared that each flavour is something they're continuously working to perfect. At the same time, they're planning to add more snacks and drinks to pair with the gelato.
Currently, Bojio Space also has thyme and butter waffles, iced lattes, homemade pies, burnt cheesecakes, tiramisu, and craft beer. All of which are made by themselves or fellow F&B entrepreneurs. 
Through this, their goal is to create a more attractive space for customers to meet up. This could be in the form of corporate brainstorming sessions, a regular out-of-office day, a place to catch up with friends, or even just a family dessert spot.
Or even as a hub to express creativity, like stand-up comedy and live music. "The possibilities are endless," they said.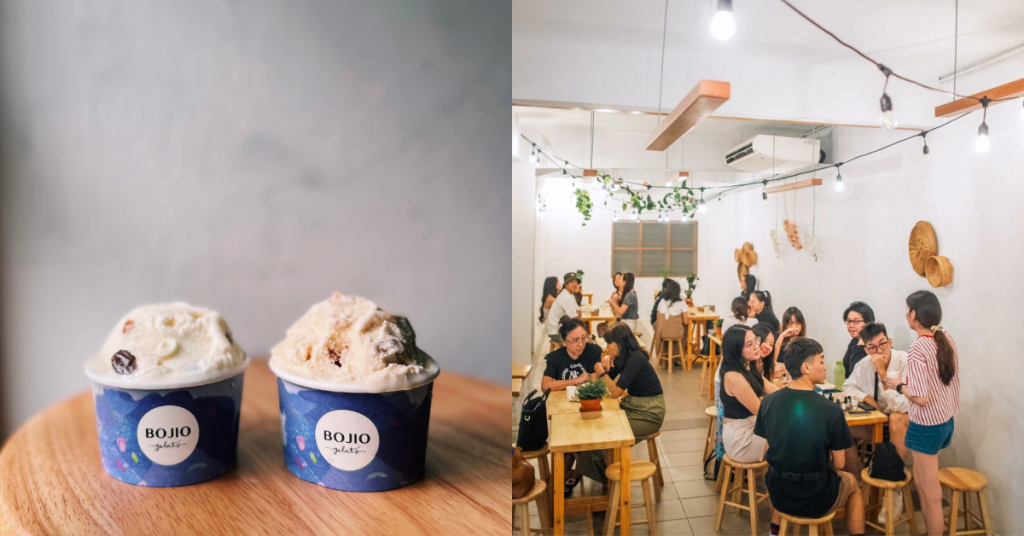 Putting their best foot forward
All that said, Marie and Tracey are realistic entrepreneurs and understand that business is trial and error. 
Waka Waka Gelato gave them the confidence to try out this new business idea. Whether or not Bojio Space achieves their aspirations is another matter. 
"When you do something new, you learn the ropes really quick, but you don't always understand what you're doing. You find yourself doing things you're not sure of, and it feels difficult to validate your thoughts, actions, and concerns. Things just happen," they shared.
Similar to Waka Waka Gelato, Bojio Space is self-funded with the savings they've accumulated over the years. This means they're wary of overspending, but remain optimistic in their endeavours.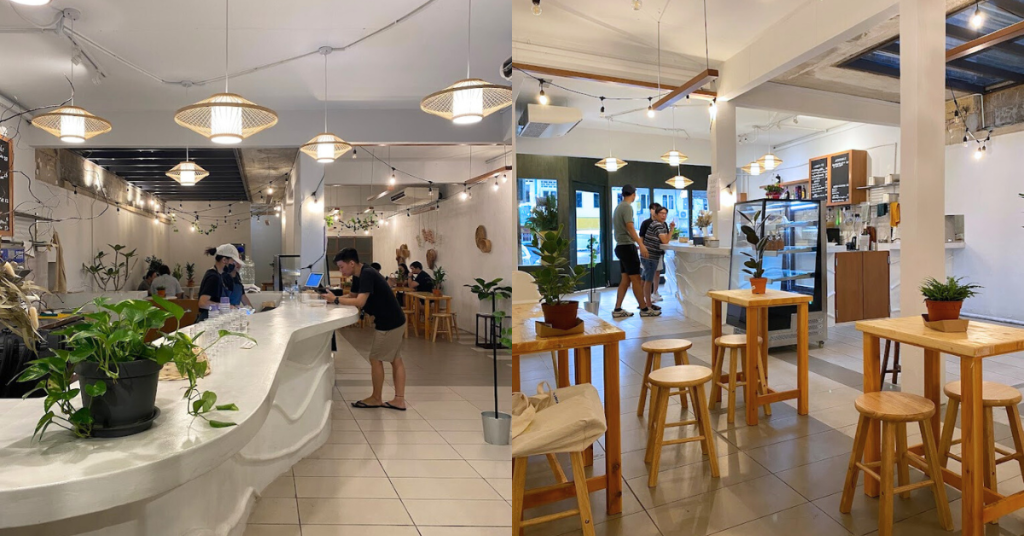 "We cannot guarantee success, so we will just have to keep learning and adjusting as we go." 
Featured Image Credit: Bojio Space / George Sim
!function(f,b,e,v,n,t,s){if(f.fbq)return;n=f.fbq=function(){n.callMethod?
n.callMethod.apply(n,arguments):n.queue.push(arguments)};if(!f._fbq)f._fbq=n;
n.push=n;n.loaded=!0;n.version='2.0′;n.queue=[];t=b.createElement(e);t.async=!0;
t.src=v;s=b.getElementsByTagName(e)[0];s.parentNode.insertBefore(t,s)}(window,
document,'script','https://connect.facebook.net/en_US/fbevents.js?v=next');